MALMESBURY:- The Boland Cross Country leagues for the Swartland region started on Wednesday 4 May 2022 at High School  Swartland.
Picture:- Google.com
All athletes are welcome, and they do not have to participate in one specific region. There is even room made for walking athletes who want to participate. The dates for the leagues in Swartland differ from other regions, as it will be presented during the week.
Here are the Swartland leagues, Provincial, as well as the National dates.
Wednesdays 18 and 25 May
Thursday 23 June.
Wednesday 3 August.
On Saturday 20 August,  the Boland Championships will take place at the Dal Josafat Sports Grounds in Paarl.  On Saturday 27 August is the turn of the Western Cape Championships in the South Western Districts.
The ASA Cross Country Championships will take place in Rustenburg on Saturday 17 September, with the SASSA Cross Country Championships also taking place in Rustenburg a week later.
Here are the times of the Swartland program:
15:00 – 1km – D7, S7, D8 and S8 year olds.
15:30 – 2km – D9, S9, D10 and S10 year olds, and also the 3.5.10 km all walk athlete's
15:35 – 3km – D11, S11, D12, S12 and D13 year olds.
16:00 – 4km – S13, D14, S14, D15, S15, D16 and S17 year olds, and also the senior men and women, as well as master men at the same time slot.
16:20 – 6km – Junior women 19y – S16, S17 and Grand Master men
16:40 – 8km – Junior men 19y and master men
16:40 – 10km – Senior men and woman
Velocity Athletics Club Atlantis presents a 21km race on June 11, as well as a 3.5km Development Fun Run… 
Picture:- Velocity facebook page.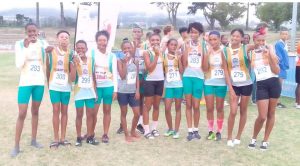 https://forms.gle/D1wYscdUrQCu9coN9
For more information,
Mario Philander – Cell:- 081 256 4203 or 0722 541 880
Lee-Shay: – 081 256 6725 or 078 164 5118
Venue:- Westfleur Sports Facility – Grosvenor Avenue  – Atlantis

West Coast Sports Solutions is dedicated to the development of sports through athlete management and financial support to underprivileged talented teens and children.
You can also make a contribution by advertising your business on our site, for an amount of only R500 per year. Price changes only if you make any changes to your ad.
Any queries, send an email to pjprins@gmail.com
Please support our sponsors: (click on the pic for more info)