Nathan Juan Slabbert (18y) of Van Rhynsdorp's dream of living out his love for rugby can come true if he is helped.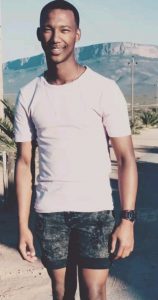 The young man who finished his matric last year received the good news that he had been accepted at Western Province's rugby academia. Although ecstatic about it, the young man's immediate problem is a shortage of finance. He sent a letter to our NGO (https://www.wcsportssolutions.co.za/) for help, and unfortunately, our finances are a little exhausted.
The young man must report to the WP Akkedemie on the 4th of February 2023 in Cape Town, which can affect him a one-time opportunity. However, if he is not going to raise the necessary funds, it can remain a dream for him.
Nathan can be contacted at 071 888 5579 if you or your company decides to support him. We acknowledge such companies, by posting reports on our website, with reports shared on all platforms.
We also use print media, to thank any sponsor.
Our email address is admin@wcsportsulutions.co.za
Please support our sponsors: (click on the pic for more info)